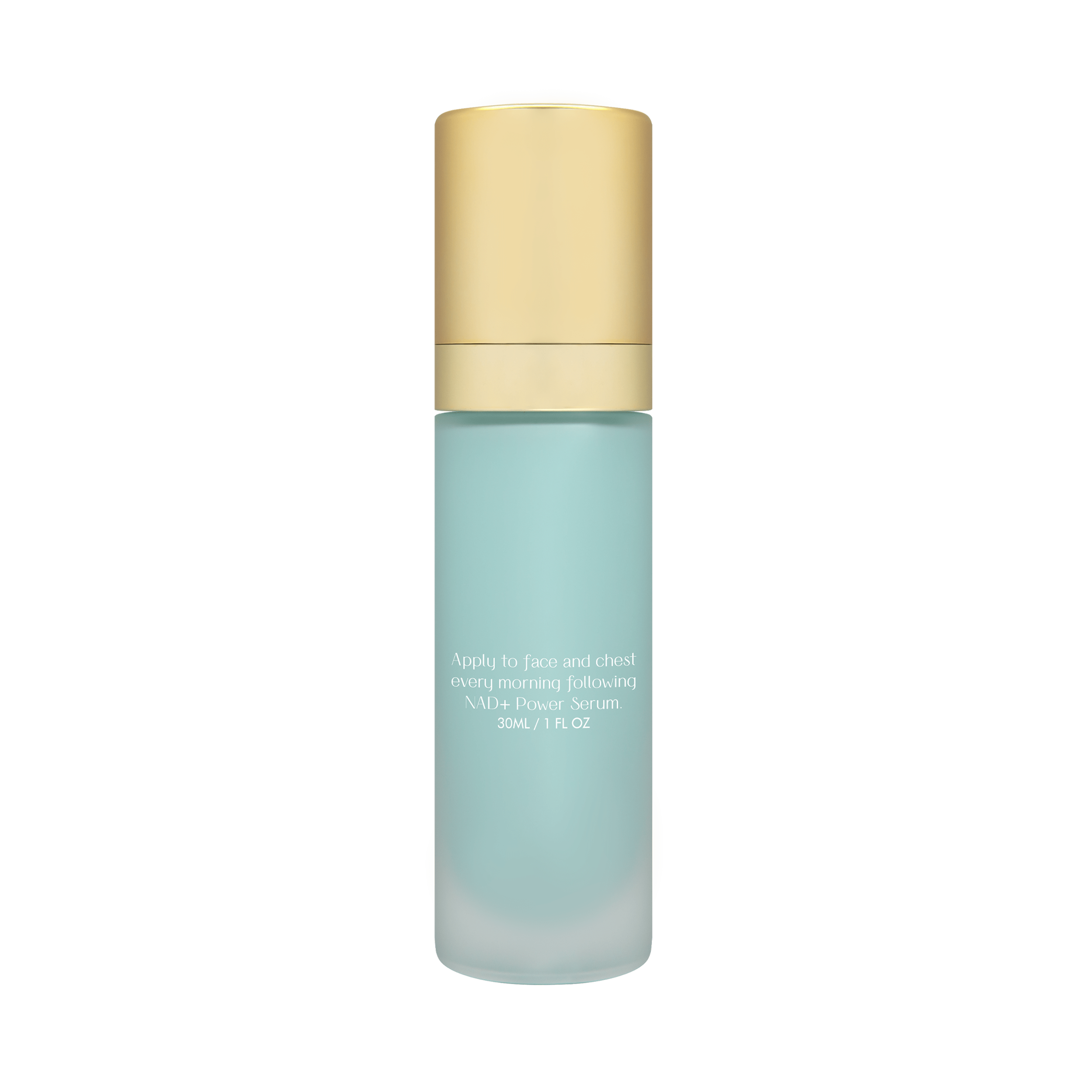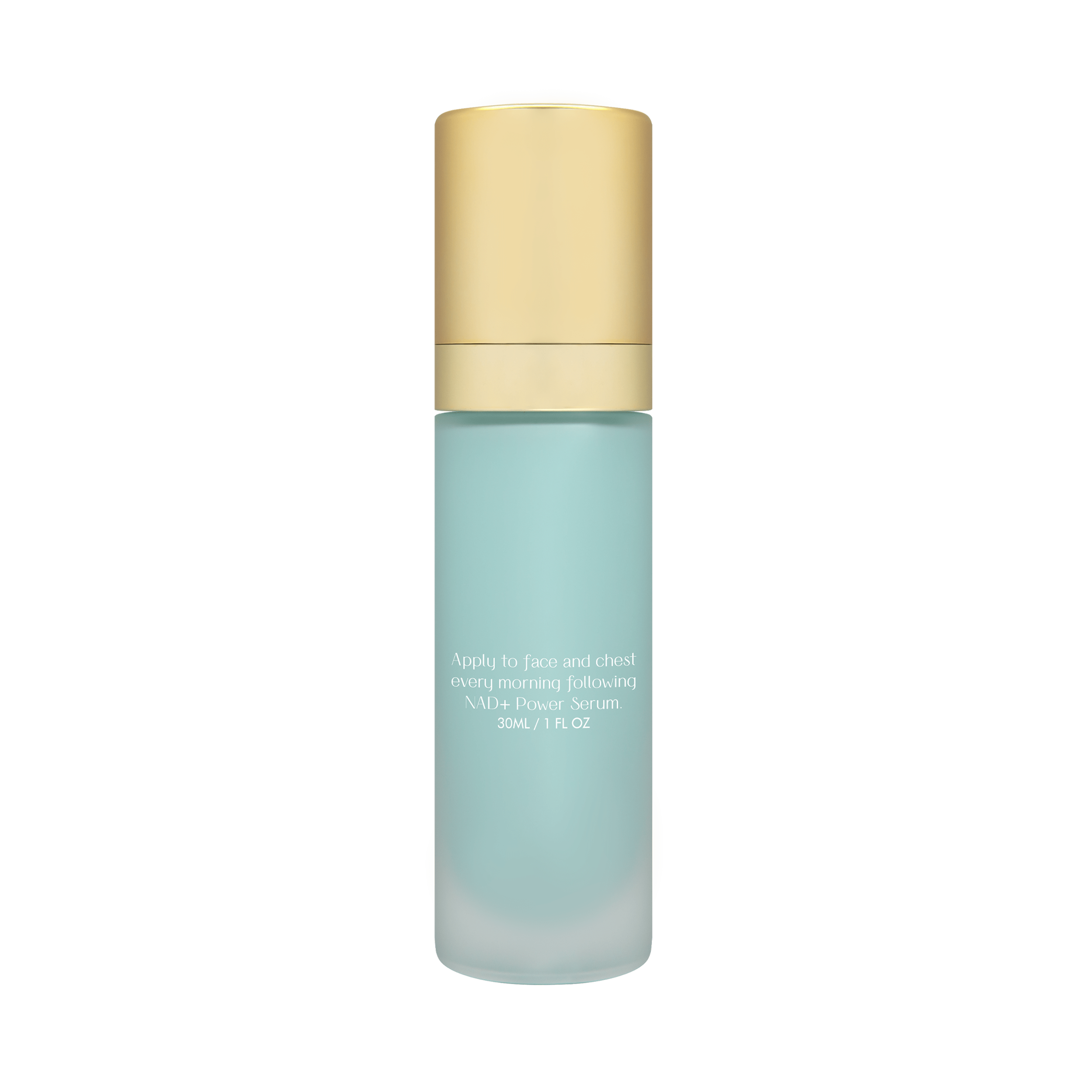 Nourishing Day Cream With NAD+
ALL ORDERS SHOULD BE MADE IN INCREMENTS OF 6
Apply Now
NADIA Nourishing Day Cream with NAD+ is a lightweight moisturizer with a satiny texture. It delivers hydration, antioxidants, and the power of NAD+ to nourish, support, and protect skin from the inside out.
1. Protection against free radicals
2. Attraction and retention of moisture
3. Repair of damaged DNA
4. Smoothing of skin tone
Suitable for all skin types.
TIP: Learn about how these ingredients benefit your skin with our (Ingredient Glossary).
Active Ingredients : β – Nicotinamide Adenine Dinucleotide (NAD+), Sodium Hyaluronate, Camellia Oleifera leaf Extract (Green Tea Extract), Vitamin E Acetate
Emollients & Stabilizers: Aqua (Deionized Water), Glycerin, Caprylic/Capric Triglyceride (Coconut Oil), Isopropyl Myristate, Lemon Oil, Magnesium Ascorbyl Phosphate, Carbomer, Cetearyl Alcohol, Methyl Glucose, Sesquistearate, Dimethicone, Butylated Hydroxytoluene, Sodium Hydroxide, PEG-20 Methyl, Glucose Sesquistearate, Disodium EDTA, Phenoxyethanol, Ethylhexylglycerin
1. NO Gluten
2. NO artificial dyes & fragrances.
3. NO Parabens
4. NO Petroleum
5. NO Pesticides
6. NO Phthalates
7. NO Propylene glycol
8. NO Sulfates
9. NO Triethanolamine (TEA)
10. NO Diethanolamine (DEA)
More about it:
11. All-natural
12. Never tested on animals
13. Made in the USA with globally sourced ingredients
14. Produced in a Certified Organic manufacturing facility
How to use it:
Apply one or two pumps to the palm of your hand. Rub hands together then smooth over face, neck, and décolleté after cleansing each morning following NAD+ Power Serum.
How to not use it:
For external use only. Keep out of reach of children. Avoid getting in eyes.
Just Be Beautiful
#instagram