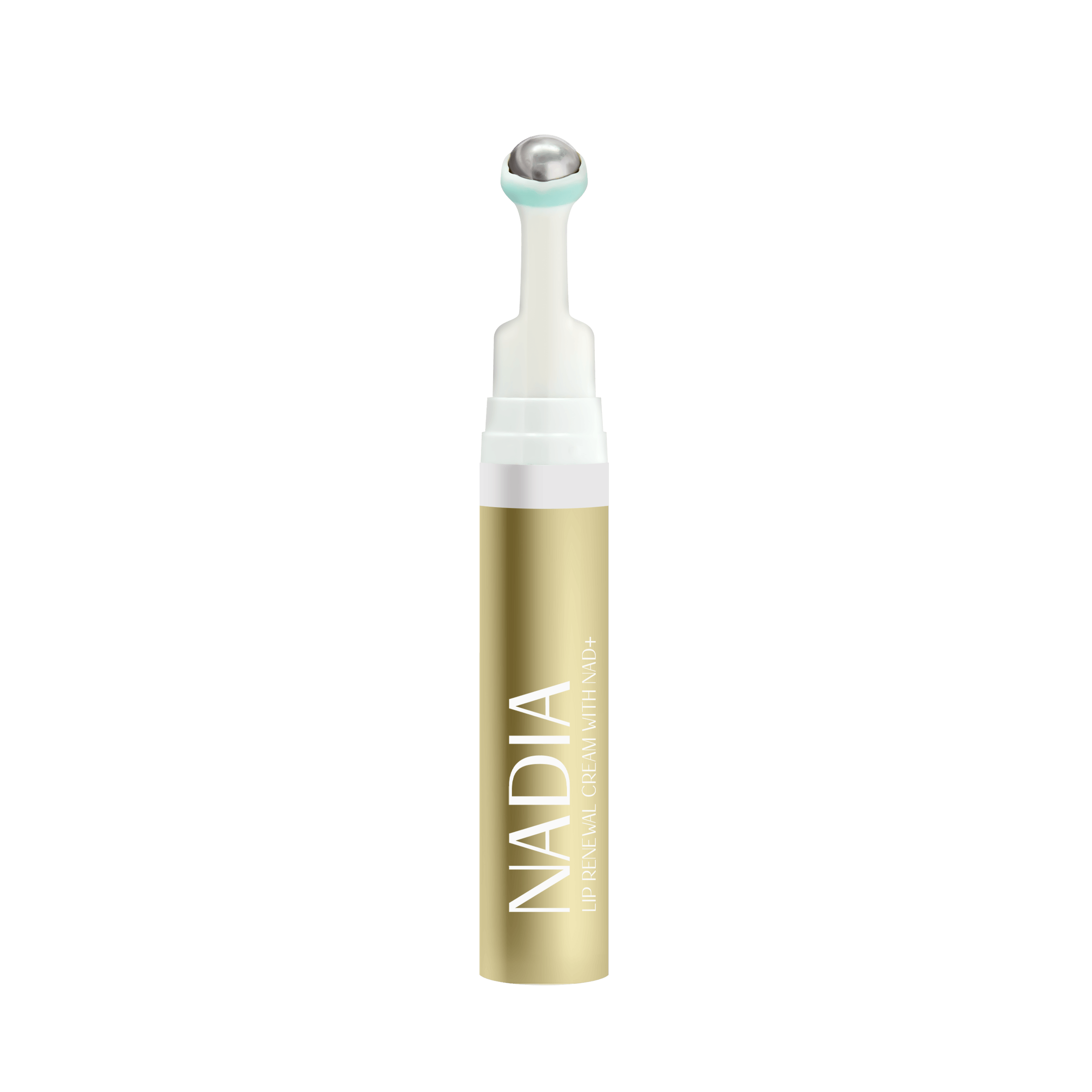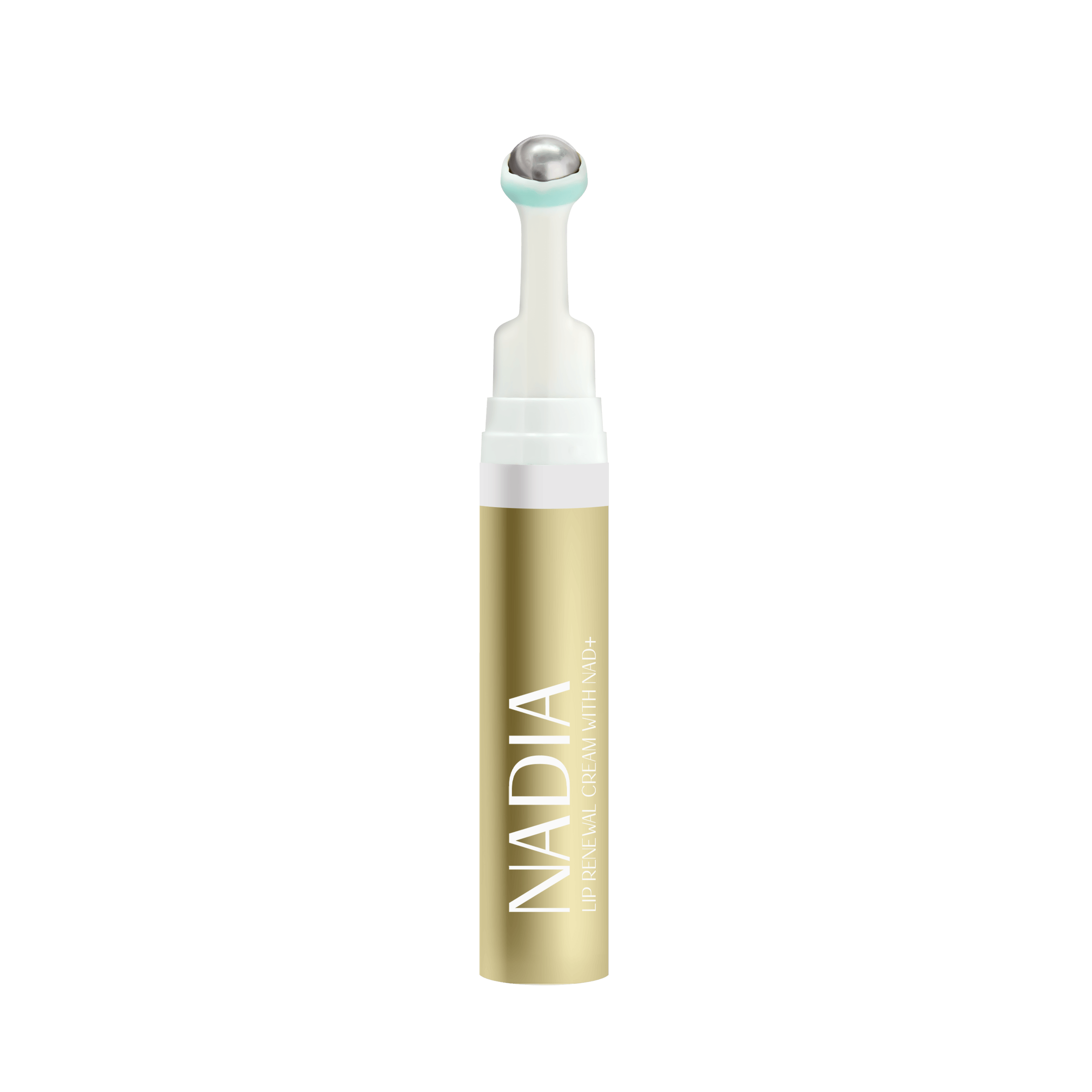 Lip Renewal Cream With NAD+ Tester
Apply Now
NADIA's Lip Renewal Treatment Cream with NAD+ was specifically designed to target fine lines and wrinkles that appear around the lip area. The silky formulation deeply hydrates while remaining light and absorbable, making it ideal for use under makeup or throughout the day.
1. Hydration hydration hydration
2. Powerful benefits of antioxidants + NAD
3. Prevention and treatment of fine lines around the mouth
4. The perfect lipstick primer
Suitable for all skin types. Ideal for dry or dehydrated skin.
TIP: Learn about how these ingredients benefit your skin with our (Ingredient Glossary).
Active Ingredients: β – Nicotinamide Adenine Dinucleotide (NAD), Sodium Hyaluronate, Hydrolyzed Sodium Hyaluronate, Hydrolyzed Plukenetia Volubilis Seed Extract, Hydrolyzed Rice Protein, Hydrolyzed Pea Protein, Proline (Amino Acid), Tocopheryl Acetate (Vitamin E Acetate), Camellia Oleifera leaf Extract (Green Tea Extract)
Emollients & Stabilizers: Aqua (Deionized Water), Glyceryl Stearate, Caprylic/Capric Triglyceride (Coconut Oil), PEG-100 Stearate, Stearic Acid, Glycine, Glycerin, Magnesium Ascorbyl, Phosphate, Stearyl Alcohol, Dimethicone, Butylated Hydroxytoluene, Sodium Hydroxide, Disodium EDTA, Phenoxyethanol, Ethylhexylglycerin
1. NO Gluten
2. NO artificial dyes & fragrances.
3. NO Parabens
4. NO Petroleum
5. NO Pesticides
6. NO Phthalates
7. NO Propylene glycol
8. NO Sulfates
9. NO Triethanolamine (TEA)
10. NO Diethanolamine (DEA)
More about it:
11. All-natural
12. Never tested on animals
13. Made in the USA with globally sourced ingredients
14. Produced in a Certified Organic manufacturing facility
How to use it:
Pump to release cream. Roll onto skin around the lip area. Use daily for prevention or as needed for hydration.
How to not use it:
For external use only. Keep out of reach of children. Avoid getting in eyes.
Just Be Beautiful
#instagram